Welcome to Earthloving Art
Creations in recycled glass
Scroll down to see customer photos to help you imagine it in your home and yard. The pieces can be commissioned to fit your yard and your budget.
When planning a piece for your yard, keep in mind that the art looks it's best when the sun is rising and falling.
Find that perfect spot in your yard and you'll be amazed constantly!
The large Joshua Tree in recycled glass and rock adorns Jenifer's fabulous entry. Dressed up with unusual cactus displayed in fun funky pots. A great way to say "Welcome! You're gonna have fun here!"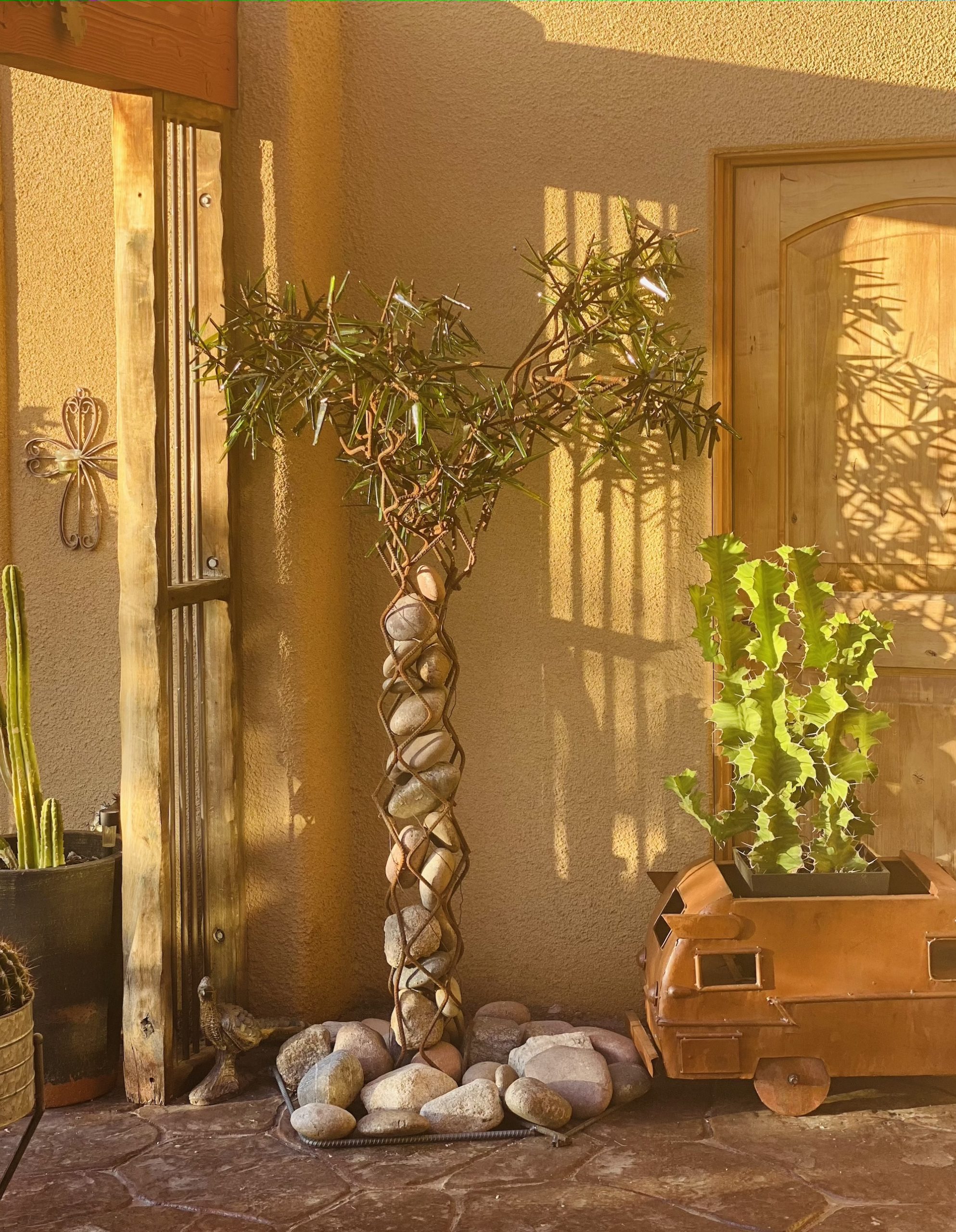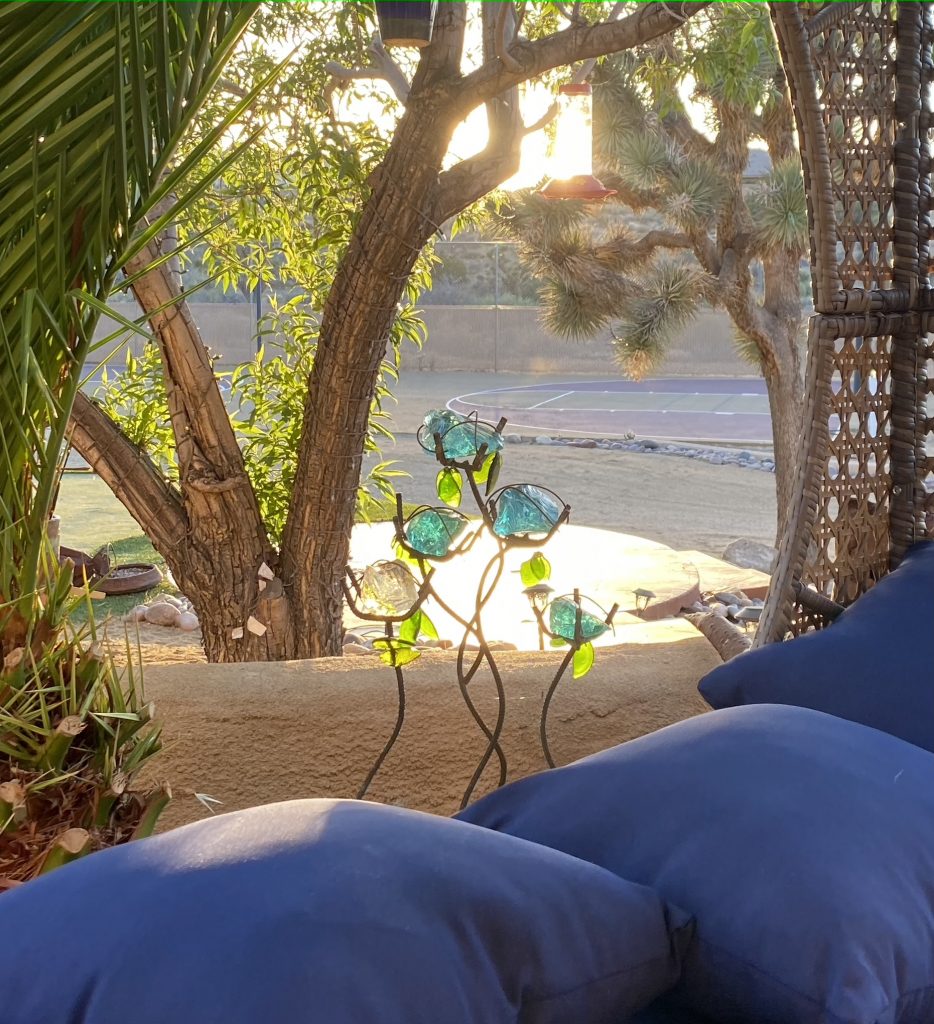 Glass ocotillo shown in Tom & Leslie's front yard along with other art and live plants. Showing the beautiful interaction between glass and nature.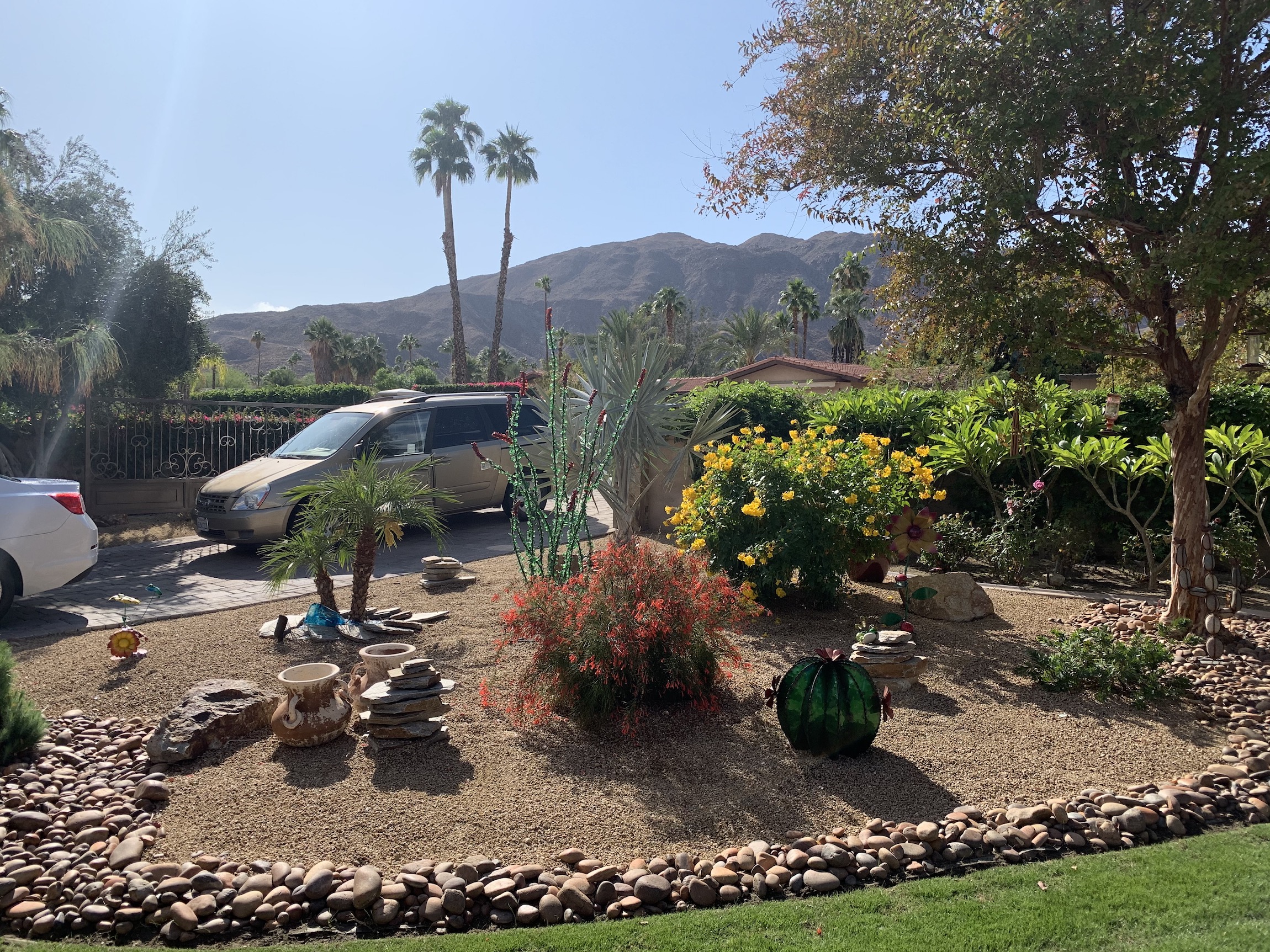 Olga's garden is growing! The ocotillo got some company to brighten her mornings! Breathtaking!! Look what a beer bottle can do – with Olga's help!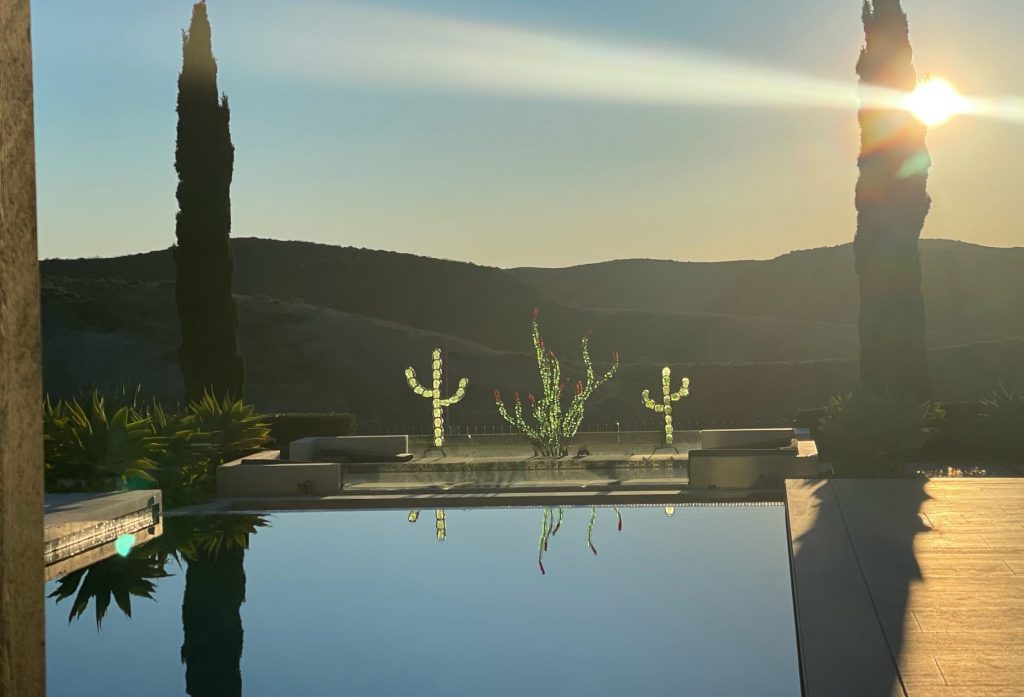 click here to view more versions of ocotillos

Glass and stone Momma and baby Joshua Trees shown in Al's yard.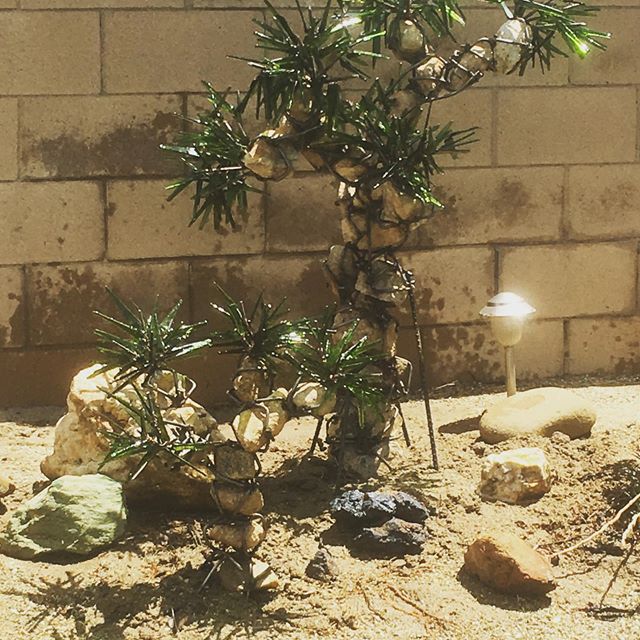 Glass ocotillo shown at Christine and Nancy's with custom fired blossoms to compliment home color.

click here to view more versions of ocotillos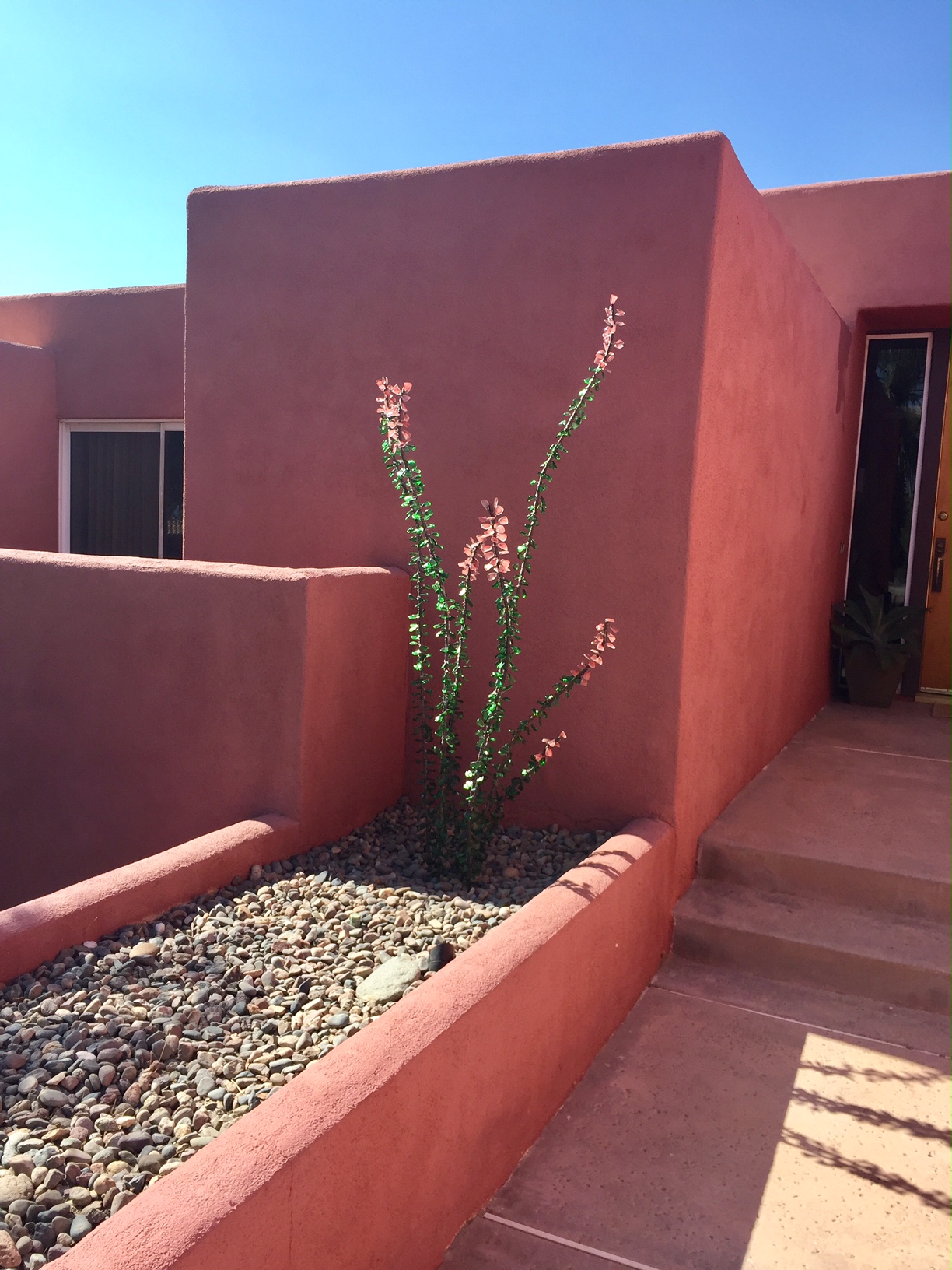 Bob and Randy are going for the Cactus Garden. Perfect for areas that don't get alot of sun or getting irrigation to is difficult. Beautifully done don't you think? Shown here in Earthloving Art, Large and Small Joshua Tree, Ocotillo and a Prickly Pear.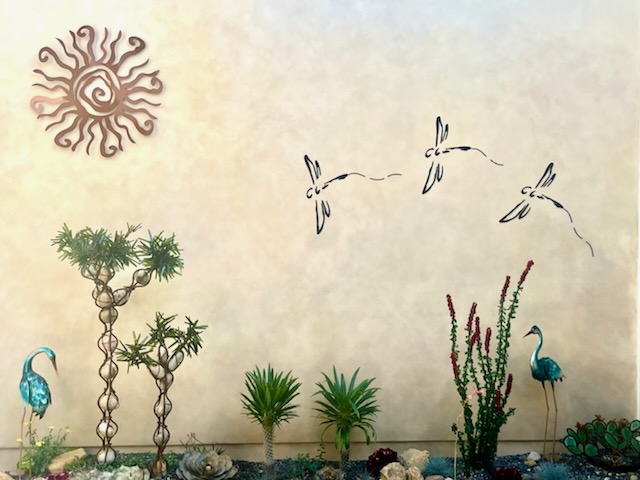 Blue and Green Glass Saguara at Angela's. What a view!!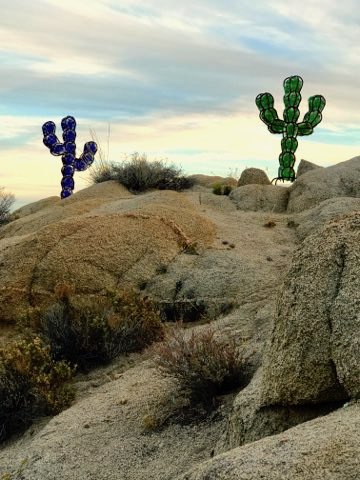 Gallery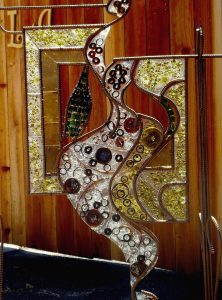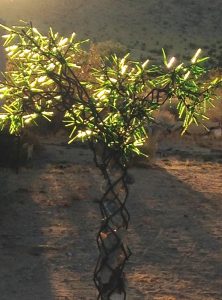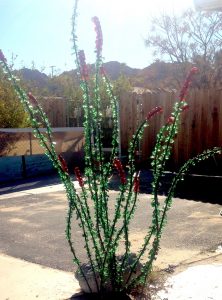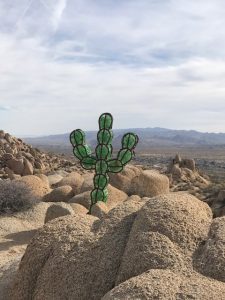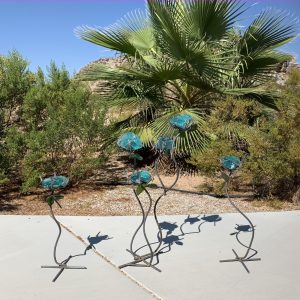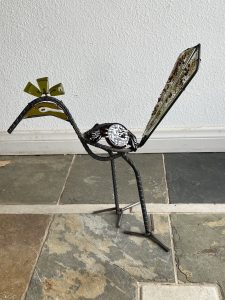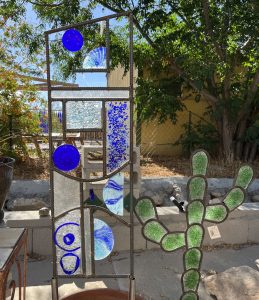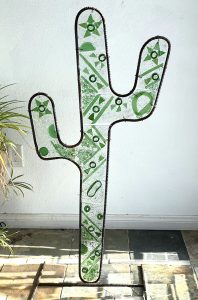 GALLERY OF OCOTILLOS
The glass ocotillo has been one the most popular of the recycled glass creations. It can be ordered to suit your budget and needs. It is priced by foot giving you options of just about anything. For example: maybe only 4 branches but 6-8 feet long! I have also implemented the assembly version which keeps shipping affordable.
The base has tubing welded that the branches drop into. It comes with a map showing which branch goes to which tube. The branches themselves have numbers fired into the glass identifying with the tubes on the map. Video is coming with this process shown.
You can also order branches without a base that you can plant yourself in the ground or place in a pot. So many options, it's really just up to your imagination! All versions, spectacular with the sun illuminating them.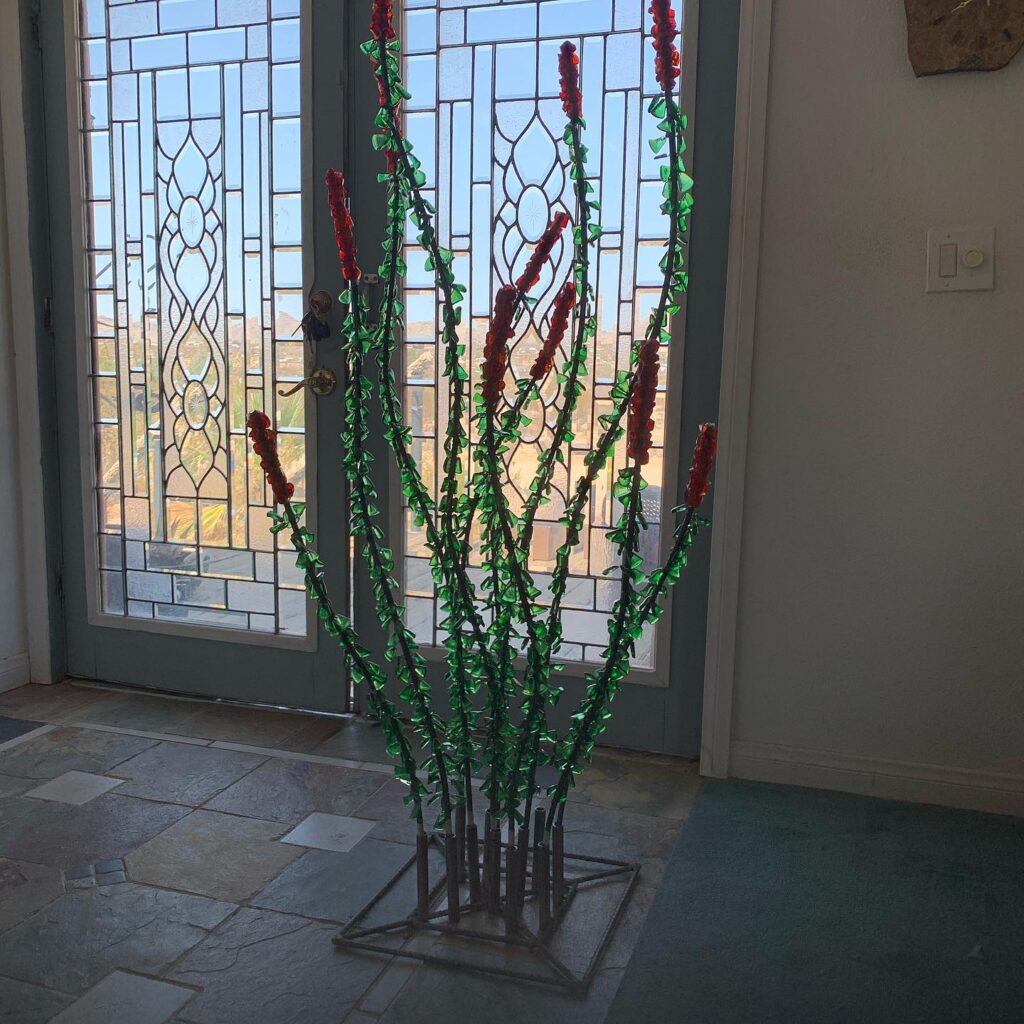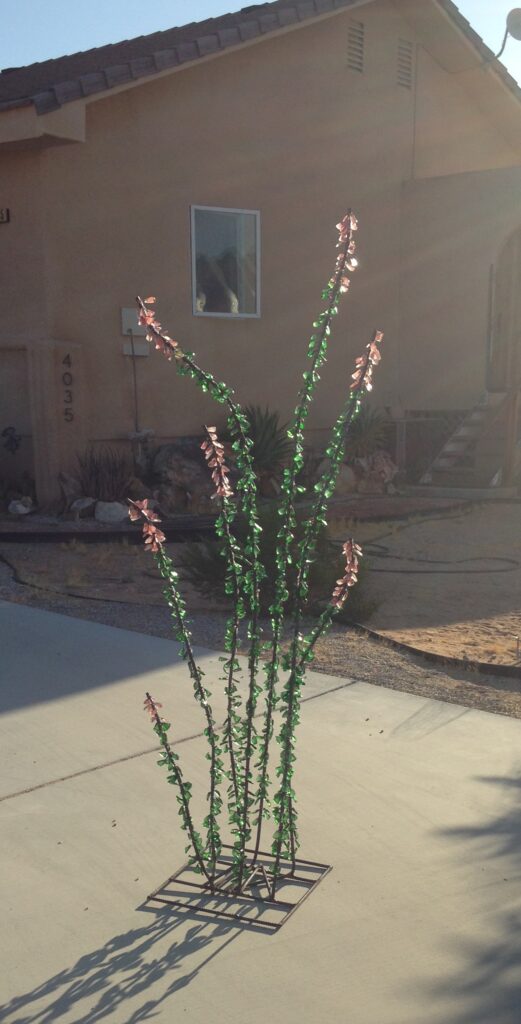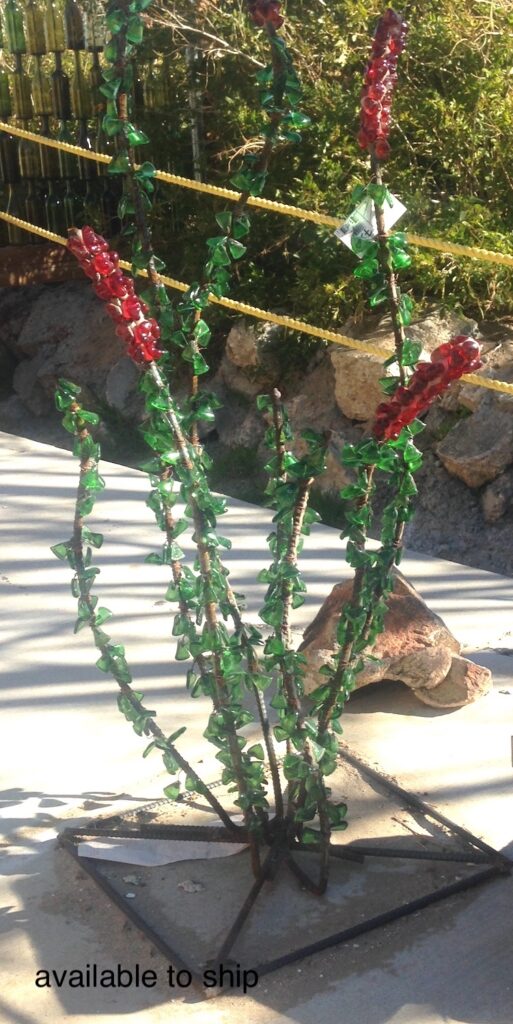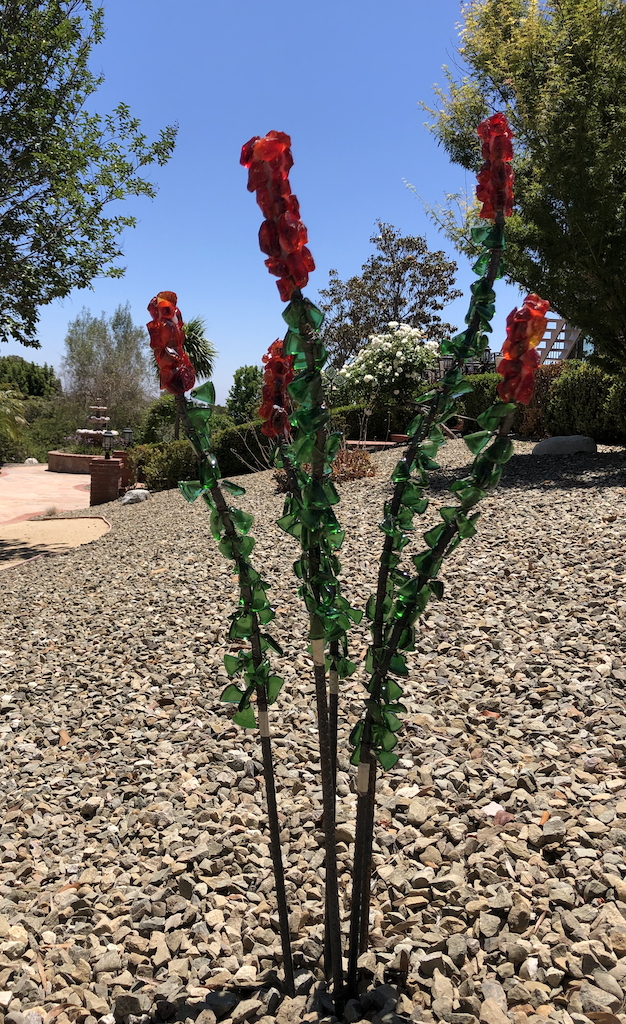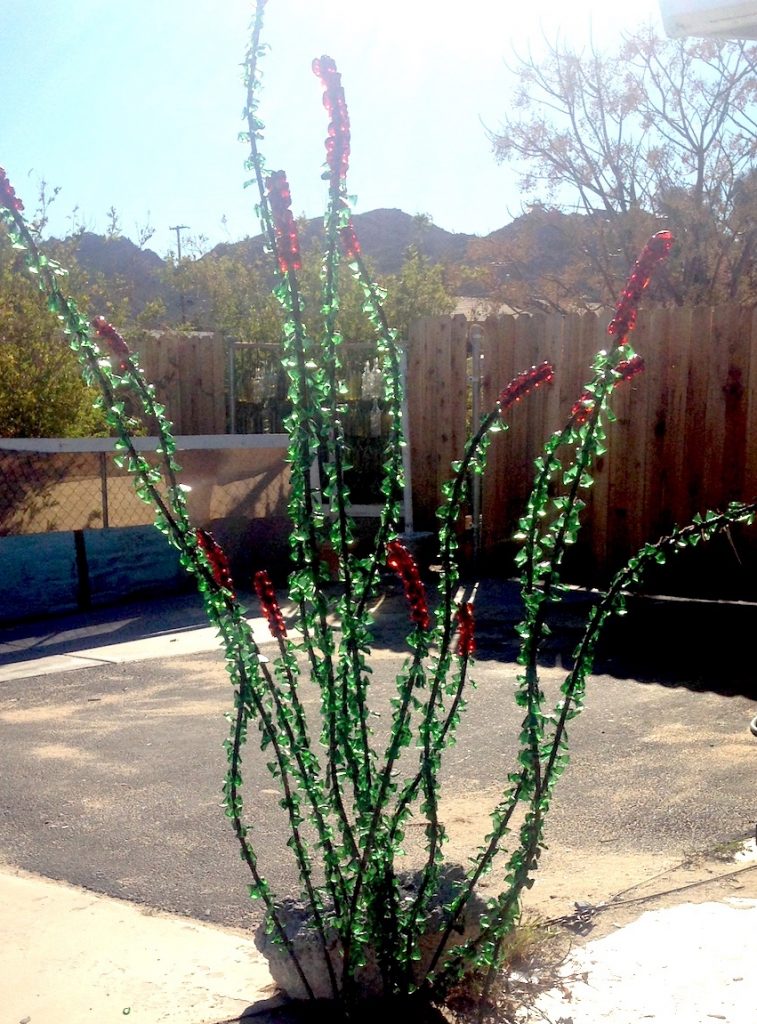 Products available for purchase.
Click on photo for info and to order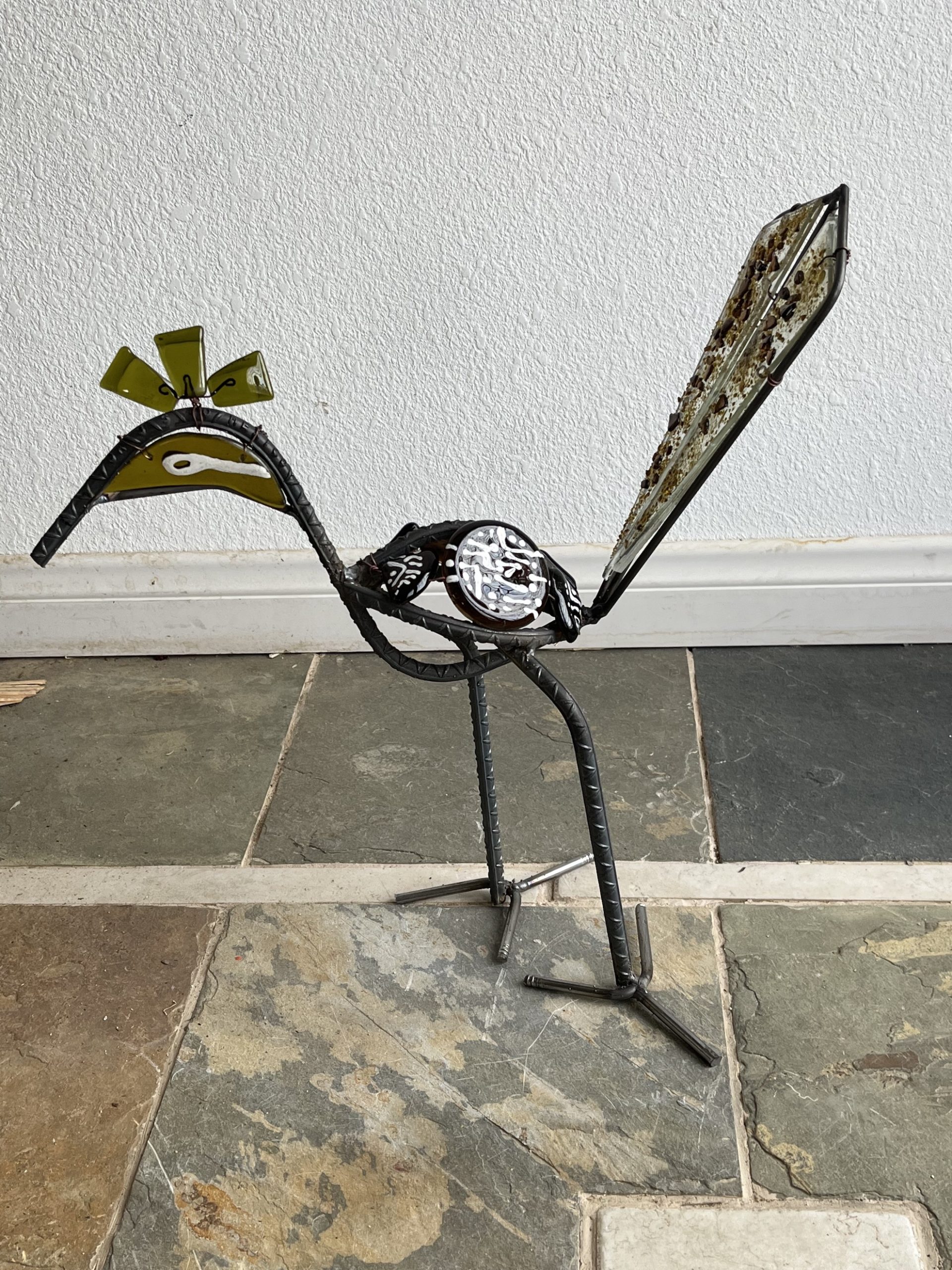 Recycled Glass Coaster Set of 6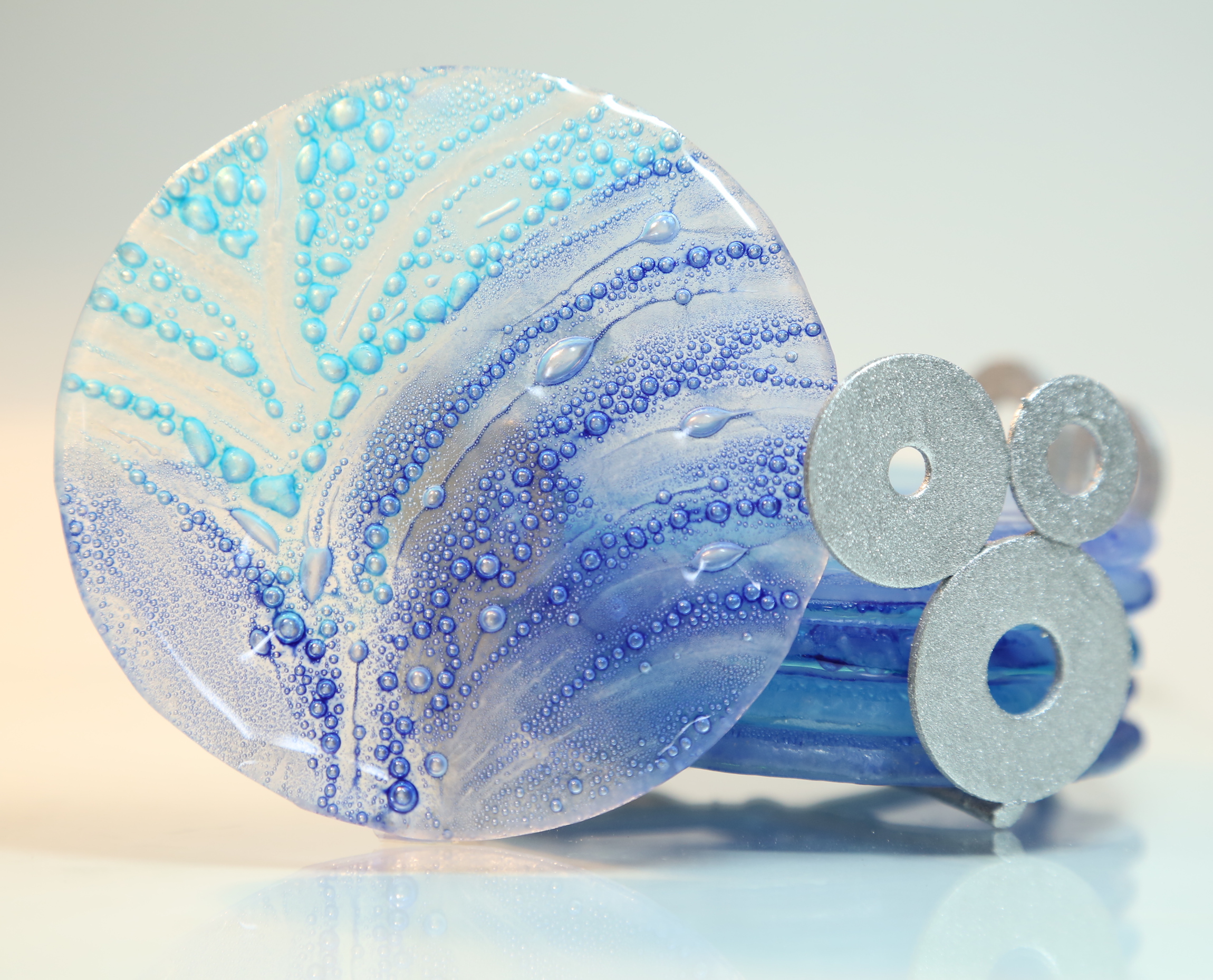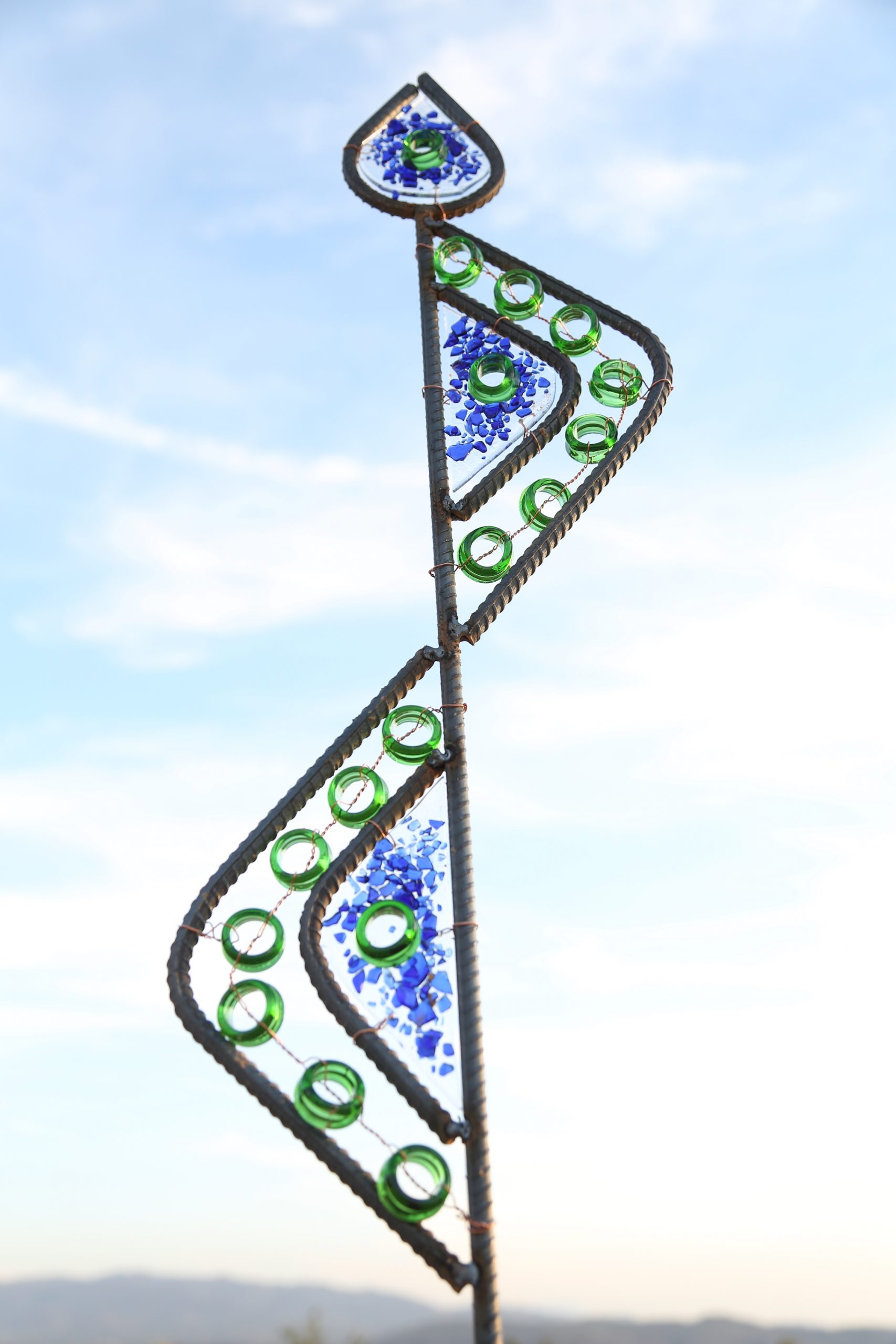 Recycled Glass Coaster Set of 6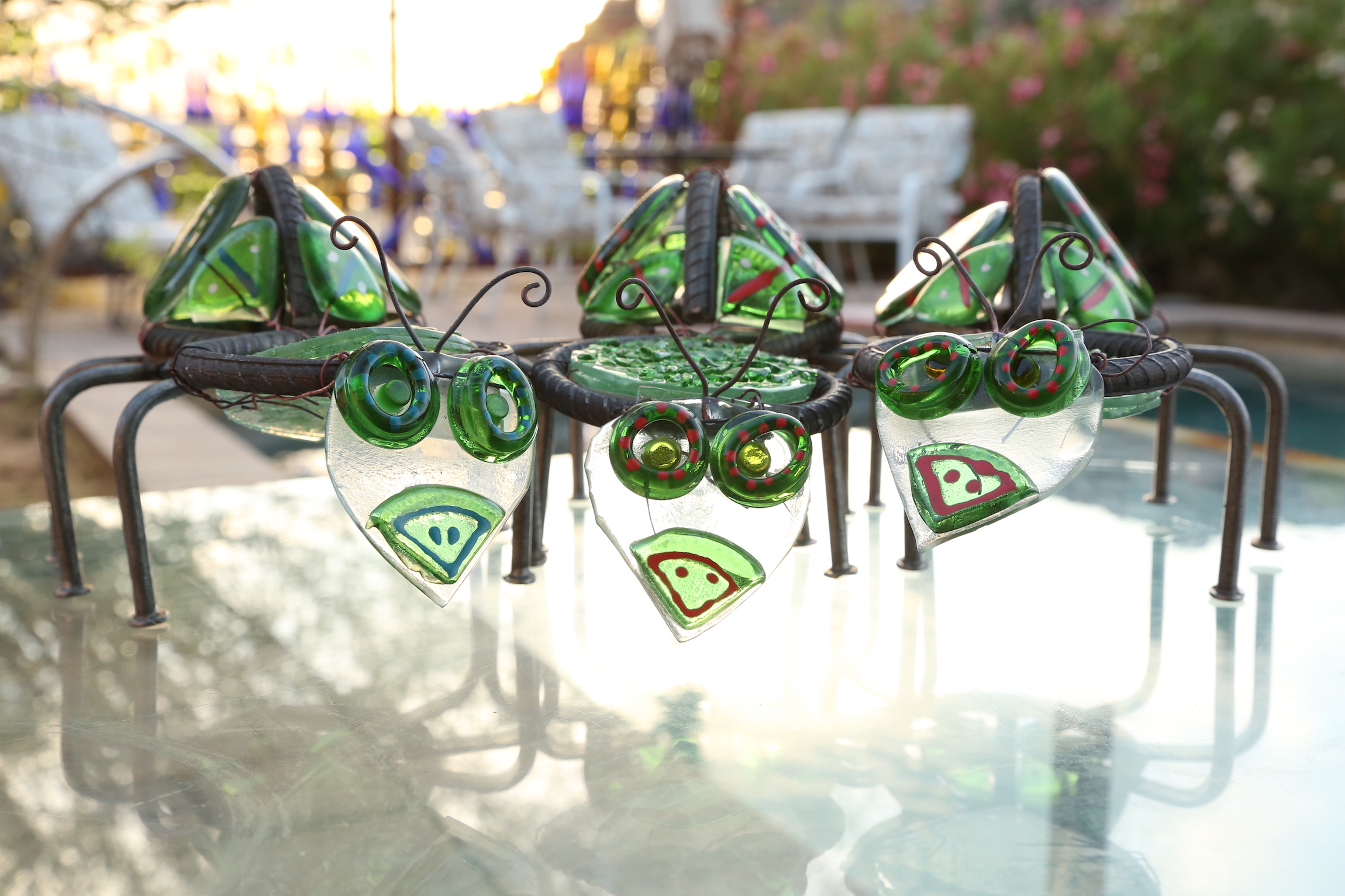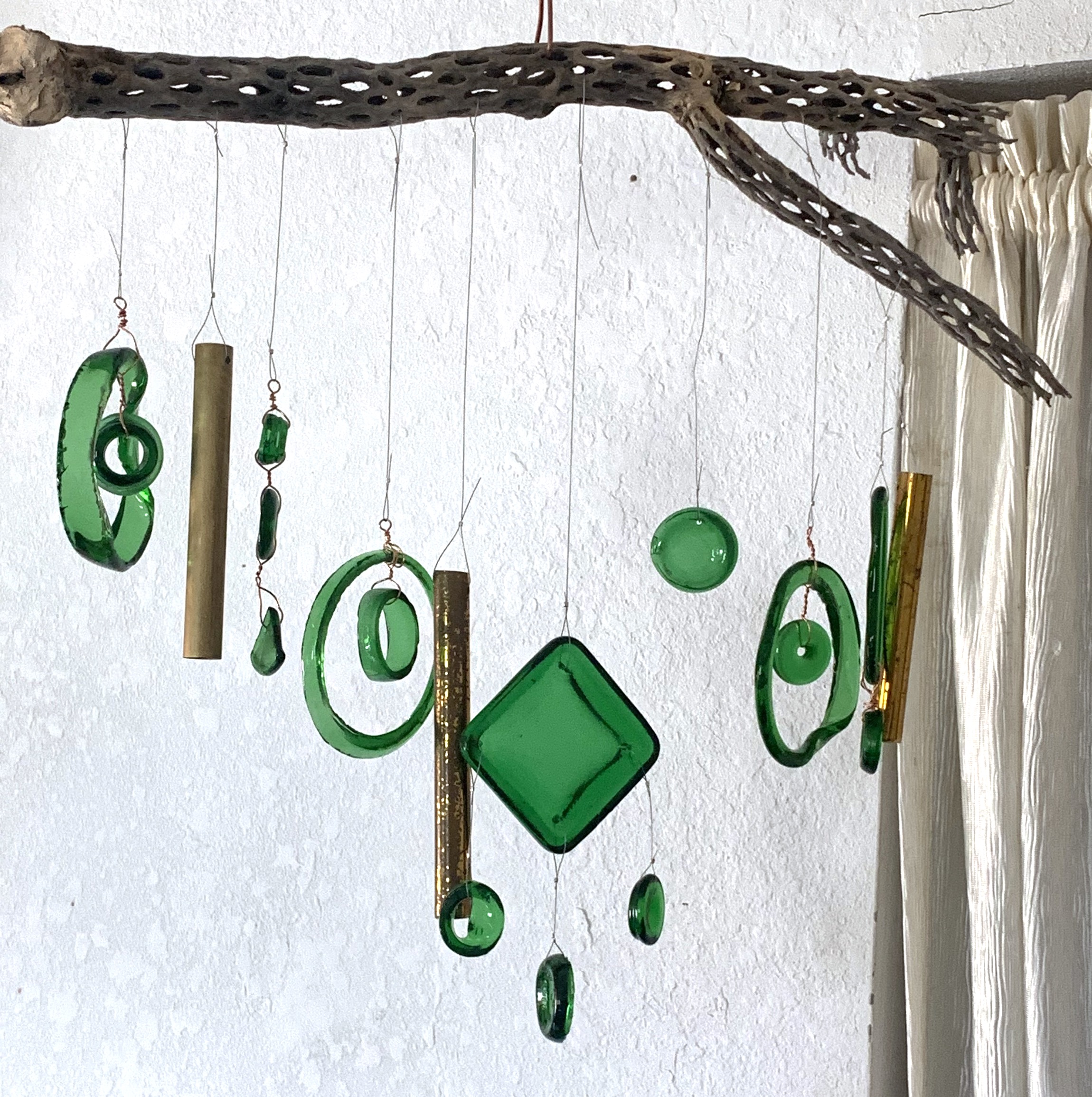 Recycled Glass Coaster Set of 6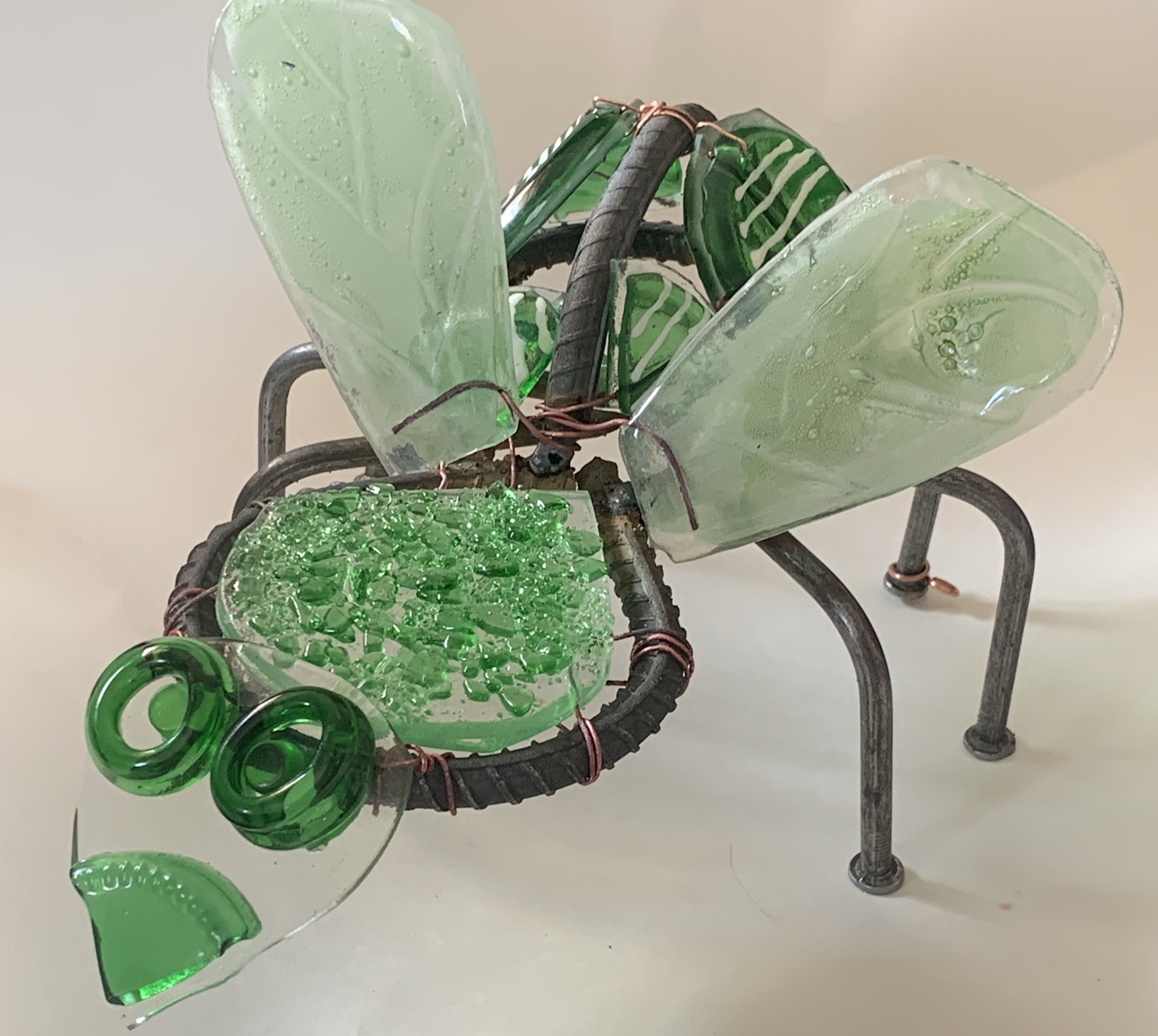 About The Artist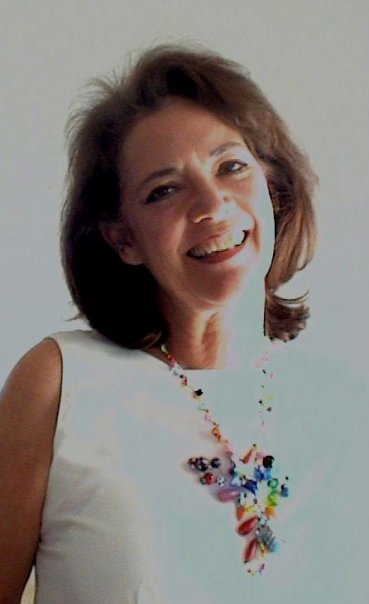 Hi! I'm Susan Henry
I have been creating recycled glass art since 2015. Though I had been working with conventional art glass for many years, I fell in love with the use of recycled glass because of it's challenge and it's contribution to our environmental concerns and responsibility to our planet.
It's not an easy art form and I have often said that no one in their right mind would ever do such a thing, but your garbage can be made to beautify your earth! And every time I see my finished work lit with the rising or setting sun, I am rewarded. With Mother Nature's help it can take your breath away.
HAVE QUESTIONS? CONTACT US!